Custom calibrations provide superior results to those obtained using generic manufacturer calibrations or standardisation coefficient factors. Custom calibrations enable additional elements to be included with enhanced precision and accuracy of the results across the full concentration range.
Portable Spectral Services is the Bruker Authorised Applications Centre (BA²C) for Australasia. This means that Portable Spectral Services offer exclusive Bruker approved custom calibrations.
Why do a custom calibration?
A custom calibration can greatly improve the accuracy of your pXRF results by being fitted to the exact matrix that you are working with and allowing for custom correction due to element overlaps, escape, sum and diffraction peaks and interferences caused by your specific matrix. This will allow increased confidence in the results coming from your pXRF.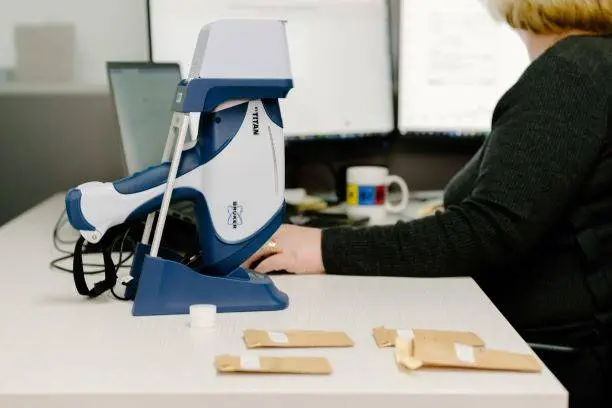 As the BA²C for this region, Portable Spectral Services provides specialised calibration services including:
Creating custom calibrations on any S1 TITAN, CTX or TRACER 5 Series models
Supporting existing calibrations for S1 TITAN, CTX or TRACER 5 Series models
Improved accuracy of existing applications
Training in the use of Bruker's S1 TITAN, CTX and TRACER 5 Series models
Supply of Certified Reference Materials (CRMs) and check samples for custom calibrations
The transfer of custom calibration to new instrument
Purchase and install of a PSS in-house custom calibration to a new or existing Bruker instrument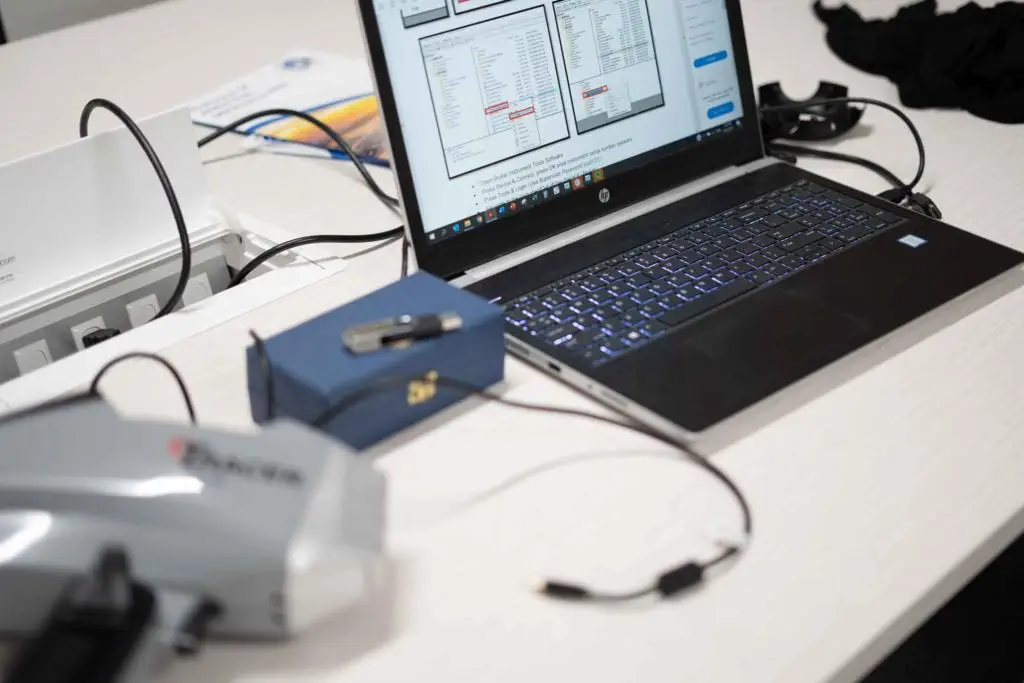 The Benefits: Utilising a custom calibration.
While generic calibrations created by pXRF manufacturers can provide a fantastic base for ready-to-use analysis, there are times that they are not sufficient to meet the data requirements of a specific project. A custom calibration can significantly improve the accuracy of pXRF results where the generic calibrations are not sufficient. Calibrations are customised to the exact mineral matrix of a client to calculate the required correction due to element overlaps, escape, sum and diffraction peaks and interferences caused by your specific matrix. They reliably cover the full concentration range of critical elements to increase confidence in the results generated by the pXRF.
PSS ready for use custom calibrations
Portable Spectral Services have extensive knowledge in the development of custom calibrations. A catalogue of in-house custom calibrations has been developed to provide enhanced option for clients without the need to start a custom calibration from scratch. These calibrations can be loaded onto new or existing instruments with minimal down time to keep projects up and running to schedule.
Some of Portable Spectral Services' custom calibrations include:
Auriferous pathfinders
Rare Earth Elements
LCT Pegmatites (Li zindex)
Iron Ore
Find your Elements
Calibrations can be generated to cover any element from Mg to U. Sodium (Na) can also be included on the top of the range Bruker TRACER 5g instrument. Calibrations can include as many, or a few elements as is of importance to a project. If the portable XRF can analyse the element, then PSS can calibrate for it.
What is required to create a custom calibration?
Custom calibrations are not limited to a single industry or sample type. Suitable sample types include but are not limited to soil, ore material, plastics, welds, plant materials, ceramics and even paints.
To create a custom calibration, the client needs to provide Portable Spectral services with a set of representative samples that have corresponding laboratory assay results. For best results, the samples should be homogenous and cover a good range of elements and concentrations relevant to the client's project. The resulting calibration will be applicable withing the ranges defined by the provided reference materials.
If the calibration samples and instrument are not able to be provided to the Portable Spectral office due to being located remotely, options for off-site calibration can be available upon request.
How a Custom Calibration differs from Generic Type Standardisation
Generic standardisation (also called Empirical (type) standardisation), refers to the use of calibration factors or coefficients to correct a data curve. The use of a calibration factor or coefficient can improve data however it is fundamentally a rudimentary method. This method uses a regression factor to fit the slope of pXRF data against known laboratory results. While this factor will compensate for differences in the sample matrix to some extent, this method does not correct results based on the fundamental principles of spectral interferences and matrix effects.
A custom calibration looks holistically at the material of each sample and how the elements interact with each other. These calibrations are created using proprietary software that calculates results by incorporating spectral overlaps, escape peaks and sample matrix effects to provide robust sample interpretation.
While the use of calibration factors can be used to individually correct elemental results generated by "off-the-shelf" manufacturer calibrations, there is a limit to how much it can correct the data. Custom calibrations will provide robust data interpretation where the natural sample variability and spectral interferences are accounted for.
Reprocess Data from Previous Samples in a New Calibration
The ability to reprocess historic data is one of the unique benefits provided by the Bruker pXRF instruments. If data collected for a project using an "off-the-shelf" manufacturer calibration has been deemed to be inadequate, due to accuracy on a certain element or limitations in concentration range, results can be retrospectively recalculated with a custom calibration.
This saves the huge expense and inconvenience of having to resample a project, by reutilising data that is already collected. The only requirement is that the instrument data collection settings (voltage and current) are the same for the original data and the custom calibration.