Portable Spectral Services is unique for offering analytical services that are always chemical free, non-destructive & environmentally friendly. Developed through an extensive Research and Development program, PSS produce quality reliable data, with the reassurance of years of experience and a proven track record.
As a company we deliver bespoke and conventional analysis to provide innovative solutions for our local and global clients and industry partners.
Portable Spectral Services supports companies' success in the local and global marketplace. We can help customers meet end users' expectations for the environment, sustainability, performance, integrity, and desirability in virtually any market worldwide, whilst maintaining a chemical free solution.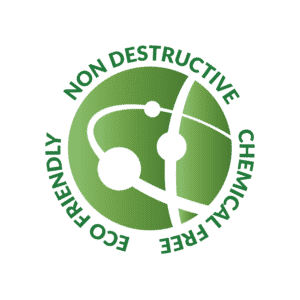 The Portable XRF ensures you are able to reach your environmental and sustainable targets, whilst consistently meeting reliable analytical needs. 
Non destructive and Non invasive
The pXRF does not need to physically alter samples to produce reliable results. This allows you to keep objects and samples intact and safe from harm and avoid destructive techniques that have potentially damaging chemicals (that could additionally leave unwanted waste).
Option to analyse in-situ
portable XRF enables analysis on-site, without ever needing to move, break down, damage or transport what you want to analyse.
Minimal preparation
Directly analyse the area with minimal sample preparation. If your samples are already processed into pulp for instance, the amount of pulp will remain the same before, during and after analysis. This saves on potential waste created in the preparation and analysis stages of other analytical techniques.
Fast results
Analysis can be completed quickly, creating immediate results. This can reduce the environmental impact created from transporting samples the many kilometres from site to a laboratory facility.
Stay safe from hazardous materials
Portable XRF is non-destructive which means that there is no need to alter samples prior to or during analysis. Hazardous materials are therefore safer to analyse, as the non-destructive nature reduces the risk of unwanted hazardous particles being dislodged (ensuring you are wearing appropriate PPE).