Experts in Spectral Technology
Find out how we can help you
Portable Spectral Services provides a unique service in the application of spectral analytical instruments. Our instruments are highly customisable, resilient and have been proven to excel in both the laboratory and the field.
We offer a range of services including the lease and sale of spectral instruments, legislative training, specialised matrix match calibrations, comprehensive technical support and consulting services.
Findings of an ongoing regional evaluation study over concealed Proterozoic lithologies known to host magmatic nickel sulphides with potential to host other base-metal, gold and rare earth elements ("REE") systems within the Fraser Range, Western Australia.
Read More »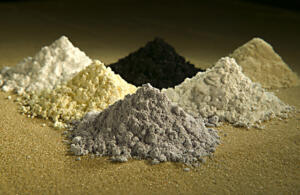 Demand for Rare Earth Elements (REE) continues to increase as the globe migrates to renewable energy. Exploration for REE have significantly increased over the last
Read More »
A custom calibration looks holistically at the material of each sample and how the elements interact with each other. Custom calibrations are created using proprietary
Read More »